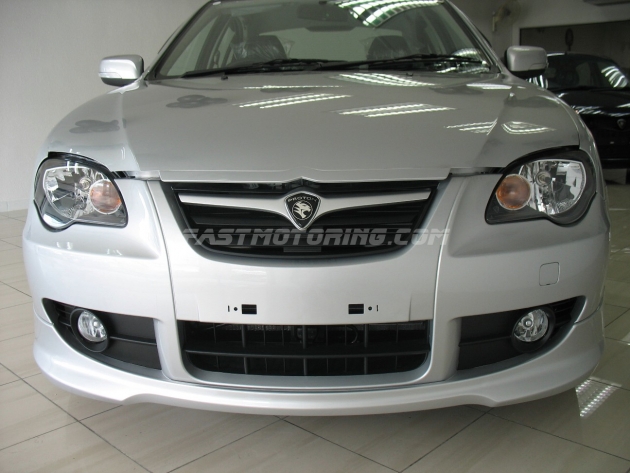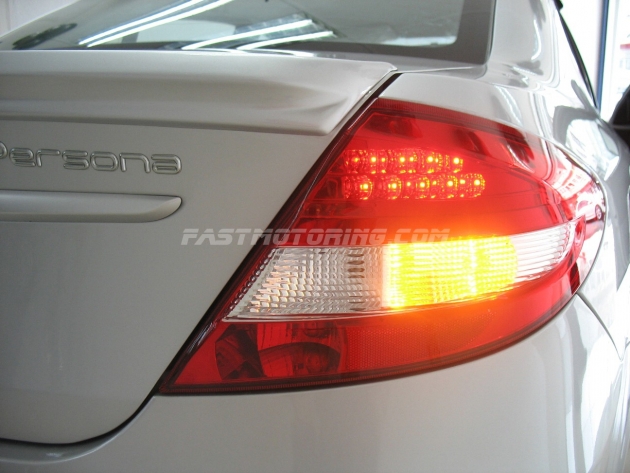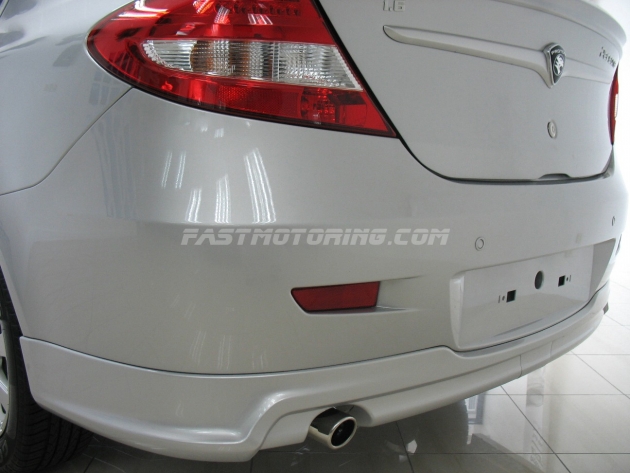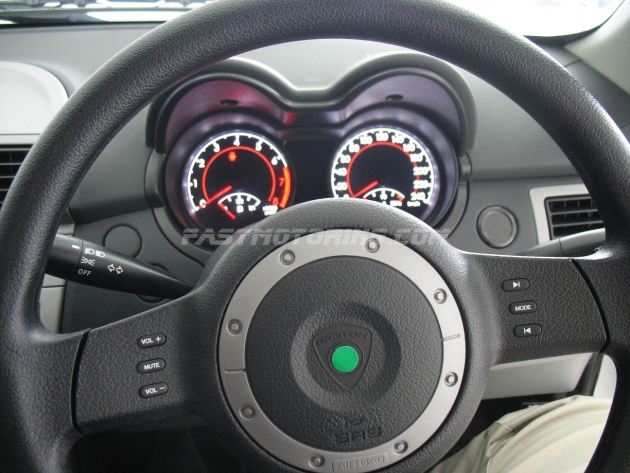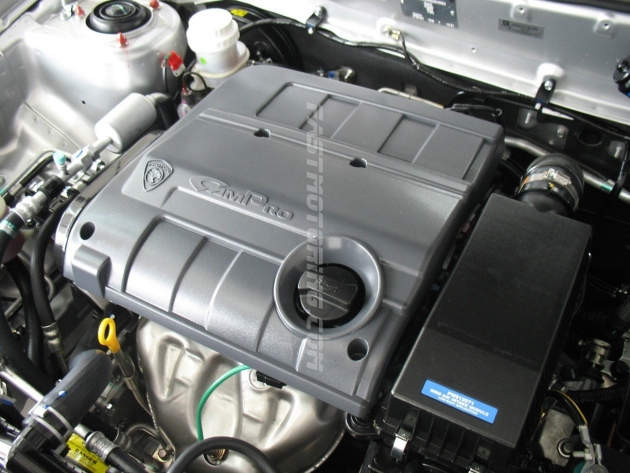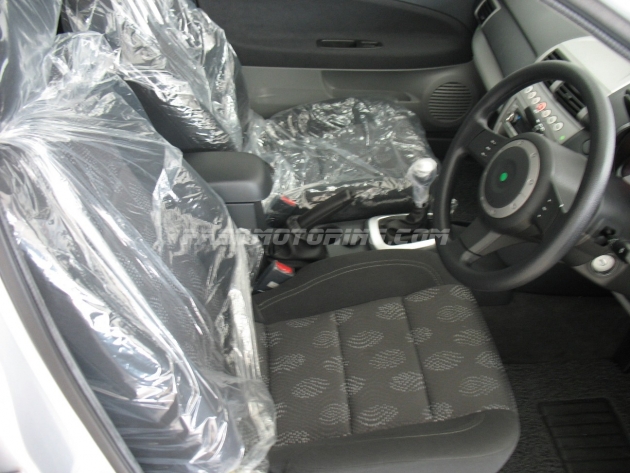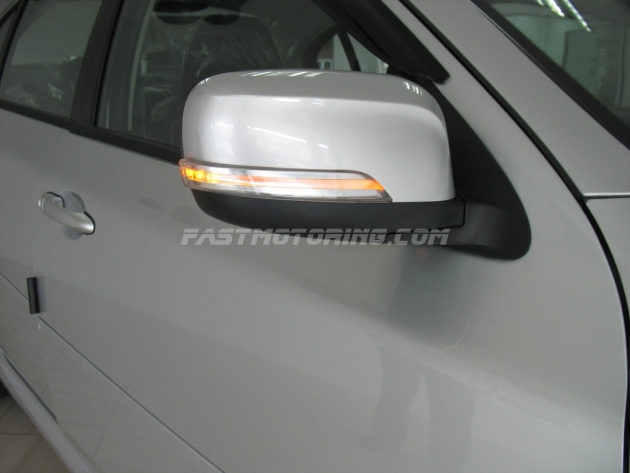 New side mirrors now come with signal lights fitted to the new Proton Persona.However there's still no auto folding for the side mirrors. Medium line and High Line get electric adjustable side mirror.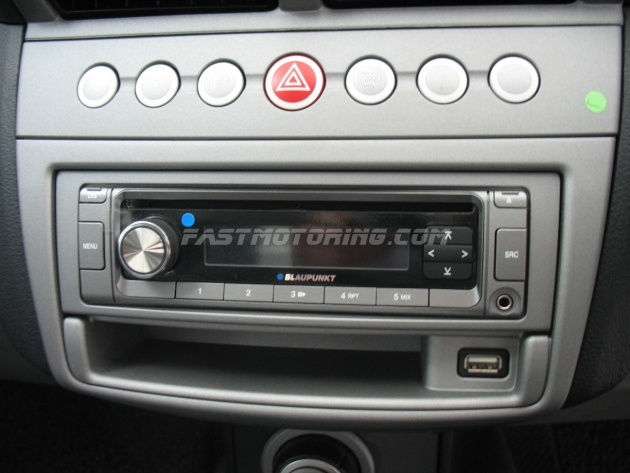 The facelifted Persona, is also equipped with a new audio system by Blaupunkt. The new audio USB jack for thumbdrives and Aux in capabilities. Only the Baseline does not get steering audio controls for the audio system.The Medium Line and High Line gets GPS system from Proton as an external piece.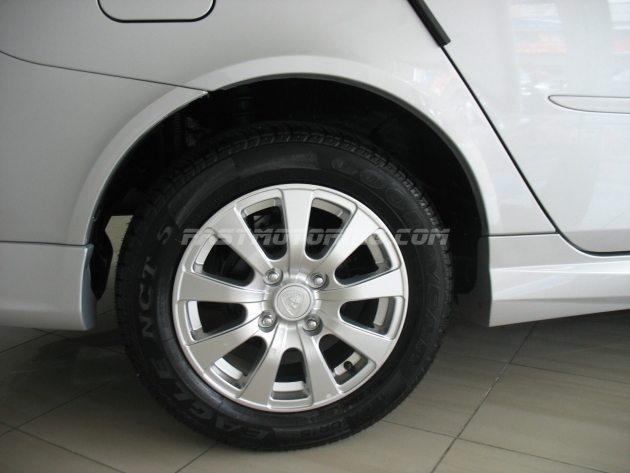 The Medium Line and Baseline gets rear drums brakes and as for the High Line,disc brakes is fitted front and rear. As for the wheels, Base Line gets steel rims, Medium and High line gets Alloy rims both tyres are 195/60R15 as the specs indicated. Medium Line and Base Line has an option of Manual or Auto Transmission. The High Line Proton Persona Elegance only comes with Auto transmission.
The price of Proton Persona Elegance/facelift as below,
Base Line (M) – RM46,499
Base Line (A) – RM49,499
Medium Line (M) – RM52,999
Medium Line (A) – RM55,999
High Line (A) – RM59,499
I was told that the baseline has a slight reduction, medium line has an increment of RM2000+ as for the Highline, the price remains the same. The sales adviser also claim that it is more value for money to purchase the High Line version. For those who into white cars lately, there's no white Persona this round, and Red which code name as Brilliant Red is only available if you choose to purchase the High Line Persona Elegance.
On top of that, Proton Persona Elegance come with two new colours which is Bronze Garnet and Chiffon Green. The above photo is Bronze Garnet Proton Persona (more photos check out our gallery below). Of course the all time Malaysian's favourite colour – Silver is also available and Black too.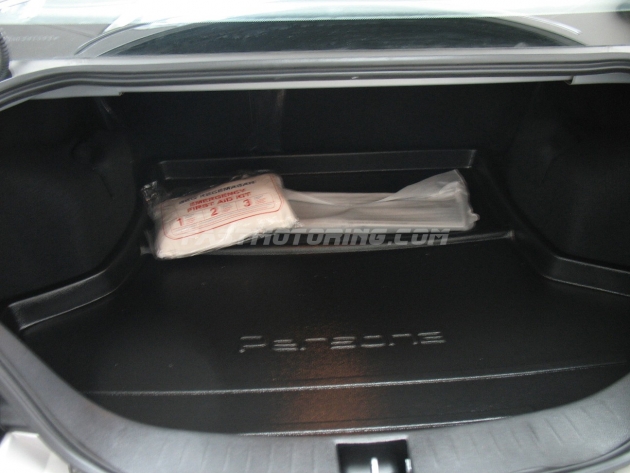 The Highline of Proton Persona Elegance gets much more goodies, such as remote trunk release, auto cruise. Notice in the photo there's one nice luggage tray which is only available for Medium Line and above.
Proton Persona Elegance comes with ABS & EBD for High line. High Line Persona also gets dual air bag & both pre-tensioner seatbelts while Medium Line Persona gets driver side air bag & pre-tensioner seat belt. As for baseline Proton Persona, not of the above is available with it, so drive extra safely.
The Facelifted Proton Persona is available in most of the Proton Showroom. The Proton Persona Elegance comes with with a 2-year or 50,000 km warranty and a 3-year/125,000 km extended warranty program – that's total of 5 years and 175,000 km.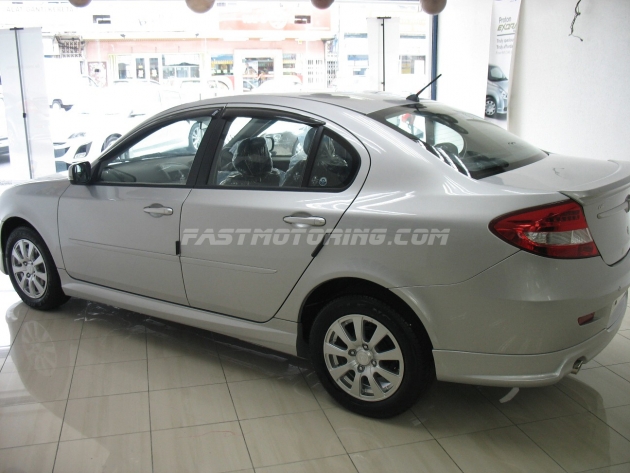 As summary the facelift Proton Persona definately it's a better car compare the the old one overall.Do Check out Proton Persona Elegance or Proton Persona Facelift Gallery below for more details shots